Next:
Starting Over
Up:
Auction Monitoring
Previous:
The Monitoring Agent
As to obtain the visual representation of the evolution of the competitors along the tournament offered by Gnuplot
, you must proceed as follows:
	cd $FM0.9_HOME/plot (goes to the plot directory)
	gnuplot
Once started Gnuplot type the following command
	gnuplot> load ``evaluation.dem''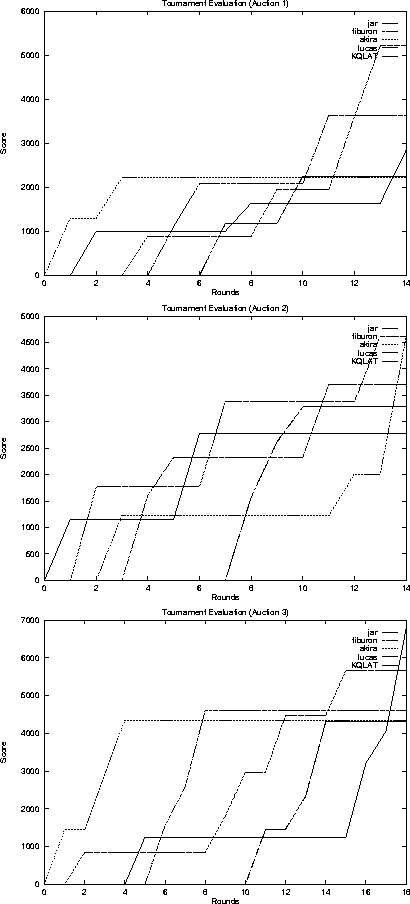 Table: Example of Tournament Evolution

This is expected to bring about a display of the tournament evolution similar to that of Table
. In this way you can conveniently keep track of the agents' performance during the tournament.
Refer to section
for more details about the plotting capabilities of FM.
---
Juan Antonio Rodriguez
Fri Oct 16 15:39:57 MET DST 1998